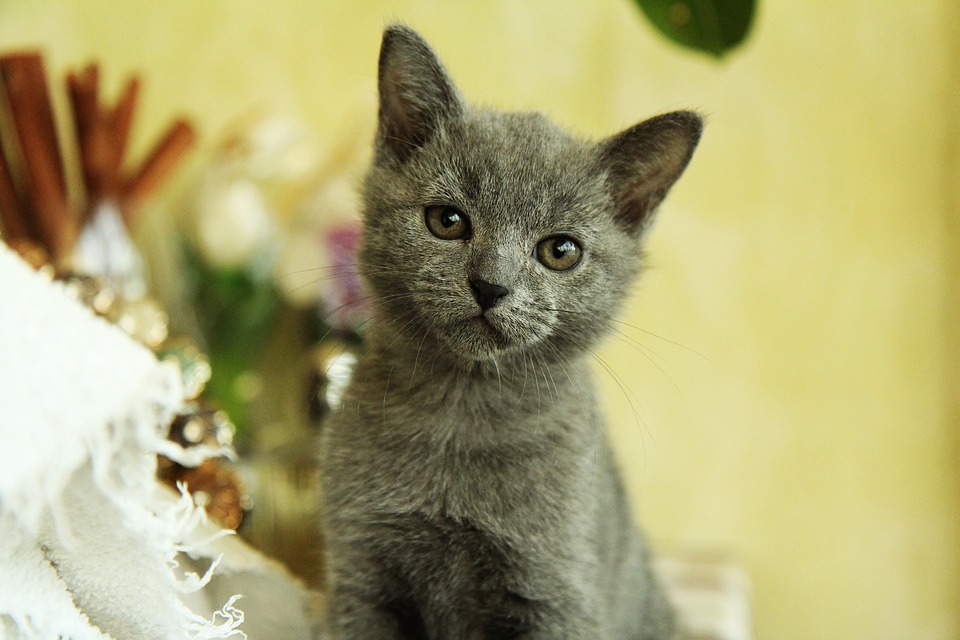 We try to provide you with all the information you need on this site and as far as pet nutrition goes, we think we pretty much have it covered. But there are other things that are essential with regards to pet care. There is information that we think all pet owners should know.
So, to make sure you are onboard with all of this, take a look at the following links. Most of these are official pages. And as well as linking to pages on pet health, welfare acts and more, we have also included link to charities. If you're as devoted to animal welfare as we are and as many of our readers are, then we invite you to take a look at these pages and to do whatever you can to help.
Animal Welfare Act: Although the United States does not have the strictest laws in place to stop animal abuse, there is such a string as the Animal Welfare Act and this does work to keep pets of the country safe. You can learn about this act on this official government page. It is taken from the library of the US Department of Agriculture.
Animal Adoption Foundation: It's always best to adopt a pet. In the United States this is especially true, as pets that are not adopted are often put to sleep. US shelters are quick to kill, so if you are thinking about bringing a cat or dog into your home then get one from these shelters instead. New puppies all always find a home, but if you make a choice to get an animal from a shelter instead then you could just be saving its life. That's what all animal lovers aspire to do and we have a lot of respect for anyone who does this.
BlueCross for Pets: This is a top animal charity that works to assist sick and injured pets. This site is focused on the UK, but as far as we know, the BlueCross work around the world. As the name suggests, they aim to be the Red Cross for pets. That tells you all you need to know about their tireless work.
Caring for Pets: This is an official UK government site that tells you how you can care for your pets. Here at Can Pets Eat we have strong connections to the UK and are very happy with the animal welfare system. They take any kind of animal abuse very seriously. They punish those who abuse animals and the public are generally ready to mob anyone who is caught hurting innocent animals as well. This is something we love to see. Okay, so the mob thing is not ideal…but it shows that they care and that they are ready to stick up for animals that don't have a voice of their own, and this is commendable.
Ready: This is one of the strangest official sites we have found for pets. It's purpose is to help you prepare your pet in case of an emergency. It advises on makeshift pet shelters; caring for your pet in a disaster; and more. It's a strange one, but it could be essential information. So, take a look, bookmark it and make sure you have all of this information digested.
ADA: This page is all about ADA and service animals. These are working animals who give their life for the benefit of others and it's amazing to discover just what sort of work they do and how essential they are. They save lives and they also make many lives considerably easier.
Indoor Cats: If you have indoor cats, like some of the owners of this site, then take a look at this page. It comes courtesy of the Ohio State University and their Veterinary Medicine college. It provides a wealth of information on how you can keep you cat healthy and help them to live a long and happy life. The minimal risk of fatal accidents, fights and other issues that outdoor cats face means that indoor cats often have a longer lifespan. But that doesn't mean you can leave them to their own devices. There is still a lot to consider if you want to keep them healthy and fit.
Harvard Medical School: As the most respected school in the country and the most famous university in the world, it's fair to say that Harvard is a good source of accurate information. Such is the case with this page, which focuses on pet health and other things that are essential for pet owners to know. This article is a couple years old, but it still makes for great reading and is very interesting for anyone who considers their pet to be a part of the family.
RSPCA: The Royal Society for the Prevention of Cruelty to Animals is one of the biggest animal charities in the world. Based in the UK and backed by the royal crest, this charity is also one of the oldest and is the first point of contact for anyone who suspects animal abuse.
They have a lot of power and have worked long and hard to help animals in pain, animals that are being abused and animals that are left to wander the streets. They help to take them away from their abusers, to bring them back to health, and to find them a new home. The RSPCA are always looking for help and need funding in order to continue their good work, so if you can afford to spare a little, then consider donating.
You can also use the RSPCA website to learn about the animals they have helped, the animals that are up for adoption, and ways that you can use your time in order to help them with their work.
PETA: A review of animal charities wouldn't be complete without a mention of PETA, which stands for People for the Ethical Treatment of Animals. They are a controversial charity, even with animal lovers. But their website is a good source of information and while they have been known to do things that many activists would consider harmful, they also work hard to raise awareness for animal welfare and meat-free diets.