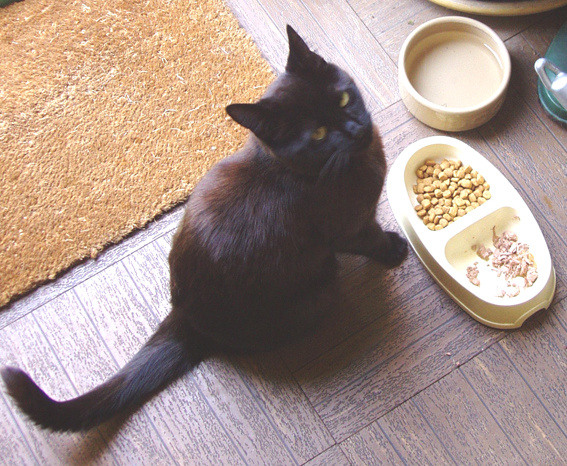 As conscientious cat owners we spend a lot of time learning about the best and worst cat foods on the market, focusing on both dry and wet varieties. Our own cats have enjoyed mixture of dry and wet cat food since they were kittens, with some fresh meat and fish thrown in for good measure. They are now 3 years old and have sampled countless different brands in that time.
We've tried food that we knew was healthy but that they wouldn't touch. We've tried on food that was seemingly cheap and nasty, but that they absolutely loved. And there has also been a lot of middle ground foods (we had to come to an agreement eventually). In this article we'll show you what has worked for us and our cats, blending together the benefits, the cost and the taste (based on our cats' preferences and not ours, of course) to create a list of the best dry cat food and the best wet cat food on the market.
The Best Dry Food for Cats
This article isn't about whether you should feed your cat dry or wet food. We know this is a heated debate with cat owners right now and we are happy to cover both sides of the argument. But that's not the goal of this guide. So, if you want to see what experts and owners have to say about dry cat food vs wet cat food, just click the link and read our guide to it.
In this guide it's all about the best foods on the market and we're not going to touch on this debate. So, while we welcome comments based on your own experiences (you can comment below) please keep opinions on this matter for the article linked above.
The Best Dry Cat Food: Orijen Six Fish
This is the brand that stood out the most for us when we were researching for a complete cat food. They have several different varieties, covering meats and fish, but because we've always tried to feed our cats on a healthy fish-based diet, this was the natural choice. It also had the best nutrition profile.
We're happy to sing the praises of this brand of dry cat food in general as all varieties are nutritionally sound, but this is the only one we have tested and the only one we can say for certain that our cats love. Of course, they will still look more forward to their wet food than their daily dose of Orijen Six Fish. But it's one of the few dry foods that they eat and that we are happy for them to eat.
One of the main downsides is that some of the bags, rather inexplicably, come without seals. We have had proper sealing bags in the past, but recently bought one that did not have a reseal mechanism and has therefore been forced to sit open. And when you consider that we buy in bulk and use it over the course of 3-4 months, this is not ideal and has sent us on a scramble for empty containers.
The other downside is the price. This is expensive. Very expensive. However, it's an expense that is justified because it is loaded with freeze-dried fish that has been sustainably caught, as well as a host of fruits and vegetables to keep your cat happy and healthy.
Notable Mentions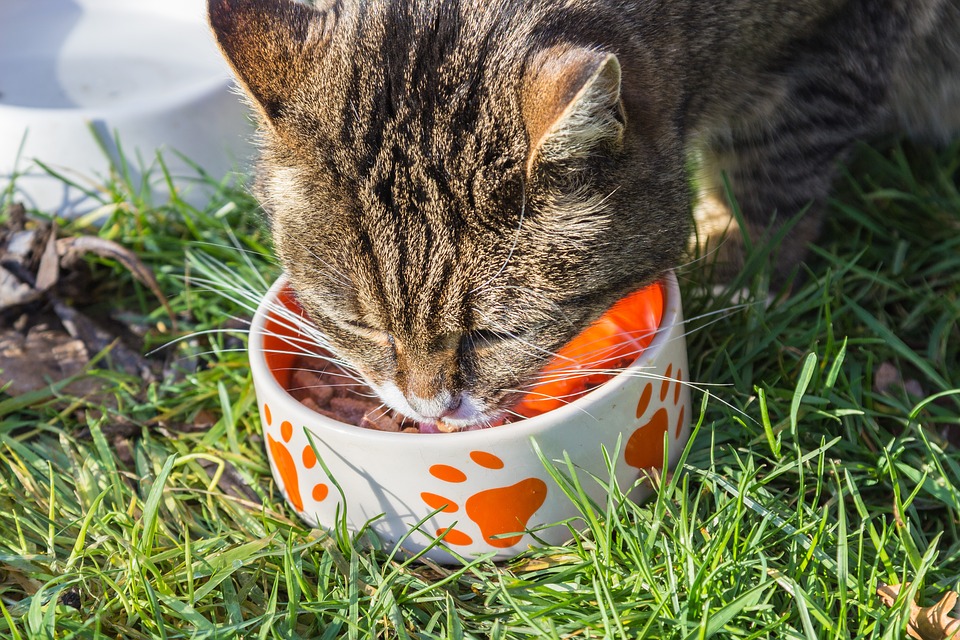 To be honest, there isn't much that we have been happy to purchase and that our cats have been happy to eat. There have been a few premium dry foods that have looked great on the pack, but that our cats have turned their noses up at. And if the cats won't eat it then it doesn't matter how healthy or cost-effective it is.
We have heard good things about Royal Canin and they seem to tick a lot of boxes, but this was another food that our two boys weren't very happy with. Familiarity could play a part in this considering they are used to their Orijen and for one of those two cats, the one that is very picky, that makes sense. But the other one will eat anything and it's very rare to see him turn his nose up at any food.
There have been cheap, grocery-store foods that they have eaten with gusto, but while these were easy on the wallet and seemingly tasty, they didn't contain well sourced ingredients and they were loaded with fillers. The only reason our cats got them is because we had run out of their usual food and it was either the local grocery-store food or nothing at all.
In fact, these days we tend to prefer to give them a little fresh fish like tuna or salmon when they run out and we also buy in bulk to try and stop that from happening.
The Best Wet Food for Cats
There are many more wet foods on the market and our feline friends tend to be a little less discerning when it comes to these. But we've still been though a lot, we've looked at the way they are created and the ingredients and this is what comes out on top:
4. Gourmet Mon Petit (Fish)
Created by Purina, this is like crack for our cats. They go mad for this stuff, more than any other cat food out there. It's one of the only foods that one of our boys doesn't get picky over. They come in small boxes of six sachets and they are quite cheap, especially if you buy by the box. It doesn't look like the most premium food out there, but when it comes to taste it seems to top the bill.
3. Nature's Valley
This fits with raw food and all-meat diets as it contains 95% meat and is moist and tasty. It's not too expensive, but it is towards the higher end. They are a natural pet food company and are well worth looking into if you want to spend a little more time and money on your cat.
2. Thrive
Our cats absolutely love the Thrive pet treats, which are 100% freeze fried fish and come in varieties like tuna, chicken and white fish. Thrive also sell small tins of wet cat food, with a seafood selection that looks good enough for your own surf and turf and seems completely clean ingredients wise. The only reason it's not number one is because our cats wouldn't eat it. At all. Maybe they just don't have refined tastebuds because even we were a little tempted.
1. Applaws
These guys know how to make quality cat food. It's premium stuff so you can expect a premium price tag, but like Thrive they pack a lot of fish and meat into their wet food. Their fish variety comes with mackerel, tuna, prawn and sardine, as well as a fish broth and a little rice. The analysis is a little less than what you get with Thrive, but the cats seem to enjoy it more and that's why it is listed as our best wet cat food.