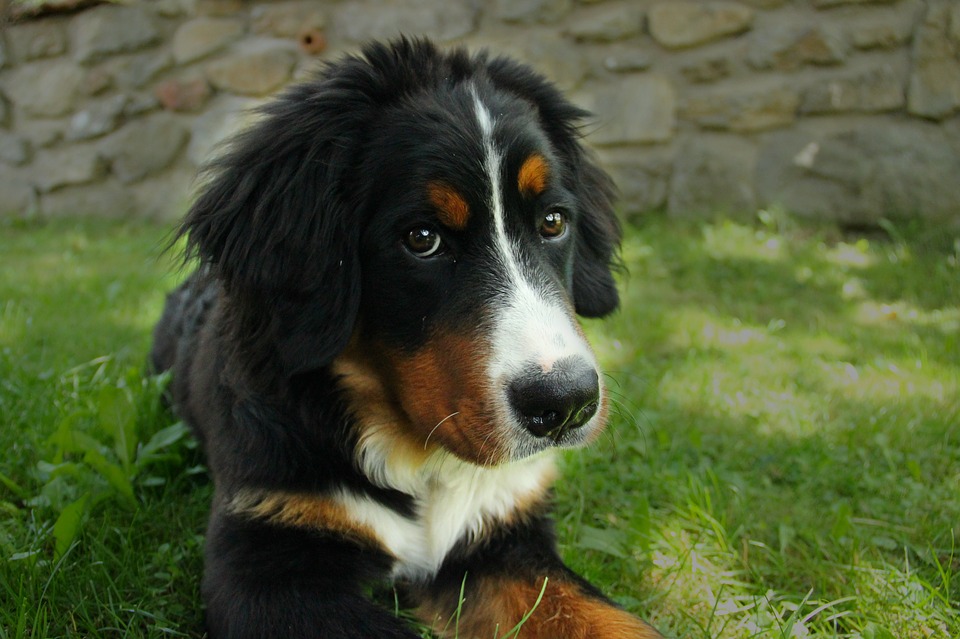 The Bernese Mountain Dog is a strong and rather large dog that was bred for hard work in the Swiss mountains. Named after the Swiss town of Bern, this dog is built for hard work, long days and cold temperatures. But it's also a very loyal and compassionate breed, making for a great pet and a perfect companion.
Name(s): Bernese "Berener" Mountain Dog; Berner Sennenhund; Bouvier Bernois; Bernese Cattle Dog.
Average Height: 65cm; 25.5 inches.
Average Weight: 40kg
Average Lifespan: 6 to 8 years
Color: Tri-Color
Bernese Mountain Dog History
The Bernese Mountain Dog lived and worked in Switzerland (like the Greater Swiss Mountain Dog) for centuries before any effort was put into preserving and keeping the breed. In this sense, it was a little late to the party, and this may have halted its growth and caused the reduction in numbers that we experience today.
It wasn't until the early 1900s that the Bernese Mountain Dog began to be promoted throughout dog shows and communities. It was standardized in the early parts of this century and then it arrived in the US in the 1920s, before being recognized by the Kennel Club in 1937. As
Bernese Mountain Dog Puppies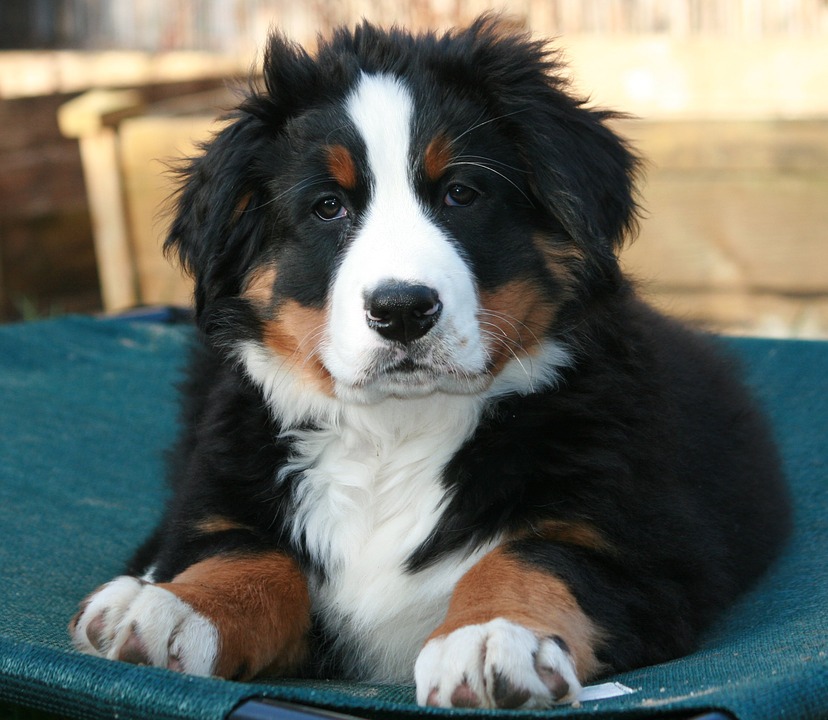 Bernese Mountain Dog puppies are incredibly cute. It's a big, thick-set and very hairy dog, and like all dogs of this nature, it tends to produce incredibly cute puppies that you just can't resist. There is a problem with this though—a rather large problem in fact. Because of it's super cuteness, it's popular with city dwellers, men and women who fall in love on sight and then bring the little bundle of joy back to their apartment.
For a few months everything is fine, but the dog gets bigger and bigger. By the time it's an adult, he's out-grown the apartment. That causes problems and can end up with the dog being placed in a shelter or being forced to find a new home. So, don't get drawn in by those cute puppy-dog eyes and make sure you have the space to look after a fully grown Bernese Mountain Dog first.
It's not just about space either. These dogs are not ideal for first-time dog owners as they require a lot of attention and exercise, and their nature is not best suited for people who are not used to dogs. Compassionate they may be, but they can also get very bored very quickly.
The Good Traits
Very Friendly
Okay with Other Dogs
Often Friendly with Strangers
Good in Cold Weather
The Bad Traits
May Have Genetic Health Problems
Needs a Lot of Exercise
Price (not the most expensive dog breed, but far from the cheapest)
Can be Noisy
Needs Bit Spaces
Needs a Lot of Company
Not Good in Hot Weather
Bernes Mountain Dog Lifespan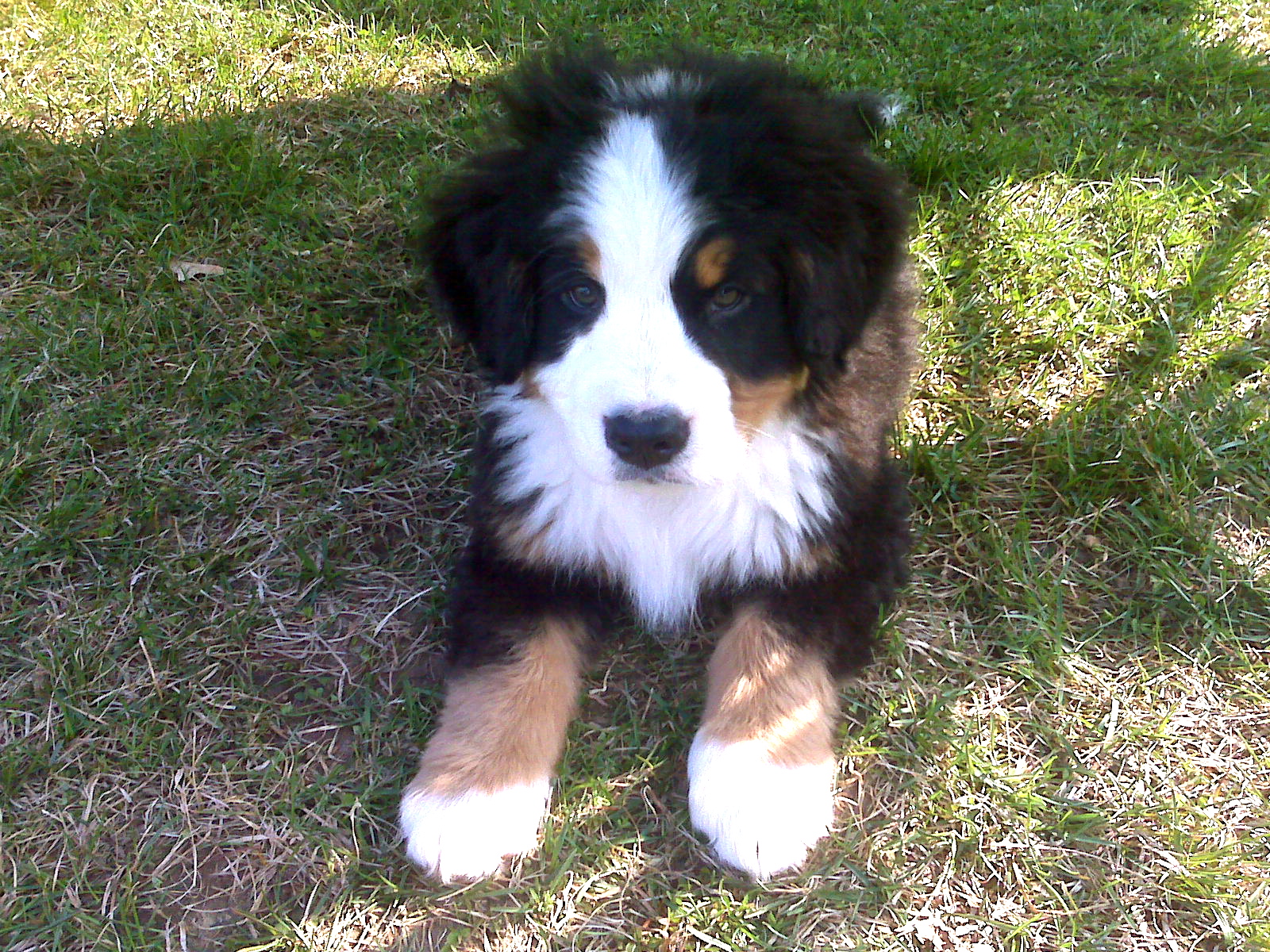 These dogs will live for between 6 to 8 years on average. This is a very short lifespan, but that's so often the case with pure breeds. The gene pool for these dogs has dwindled over the years and that has led to a lot of inbreeding, which has led to more and more problems. These will only increase as breeders struggle to keep this breed alive.
Mix of Bernese Mountain Dog
To extend the lifespan of any pure breed dog, it's alway best to try and breed it with another type of dog. These mixed breeds may not be as desirable, they may not sell for as much money, but they tend to be smarter, fitter and less prone to disease. The average mixed breed dog will live longer than the average pure breed, which is indicative of the state of inbreeding we have reached and the problems that such an issue can cause.
Where to Find Bernese Mountain Dogs for Sale
You can use websites like PuppyFind to discover nearby breeders that have Bernese Mountain Dogs for sale. Just try to avoid puppy farms and any places that mistreat their animals. It's always best to buy from owners who have found themselves with a few puppies, whether by chance or by design. That way you know they have been cared for by owners just like you and your money will not go to fund poorly kept kennels and cruel breeders.
Ask to see the parents, make sure the puppies are in a good home and have been well kept. It's a bonus if they have been treated by a vet, but you can also arrange this yourself.
Also, make sure they stay with their mother during the first few weeks, Anyone looking to sell a Bernese Mountain Dog puppy that is only a few days old does not have the best interests of the dog at heart.
Bernese Mountain Dog Price
If you use breeders like we suggested above, and indeed any breeders selling Bernese Mountain Dogs, then you can expect to pay anywhere from $1,500 to $3,000 for a Bernese Mountain Puppy. It may depend on the age, the sex and the parents, but it will also depend on the seller. Sometimes they are just looking for a good home for their puppies and don't want to charge an arm and a leg for them. On other occasions they are purely there for a profit and will look to get every dollar they can.
Bernese Mountain Dog Rescue
These dogs are a rare find in rescue centers. Big breeds like this do end up here on occasion though, often because the owners just can't keep them anymore. They may be running up extensive vet bills, they may not have the space. However, they will often look to sell rather than to give away, as they know that it's an expensive breed.
If you do find a Bernese Mountain Dog rescue dog, be sure to give it a home and it will return the favor with years of loyalty and unconditional love. This really is a lovely, warm and compassionate dog. It's everything we want a dog to be today, and because of it's hard working nature and its sturdiness and strength, it is also everything we wanted a dog to be hundreds of years ago.