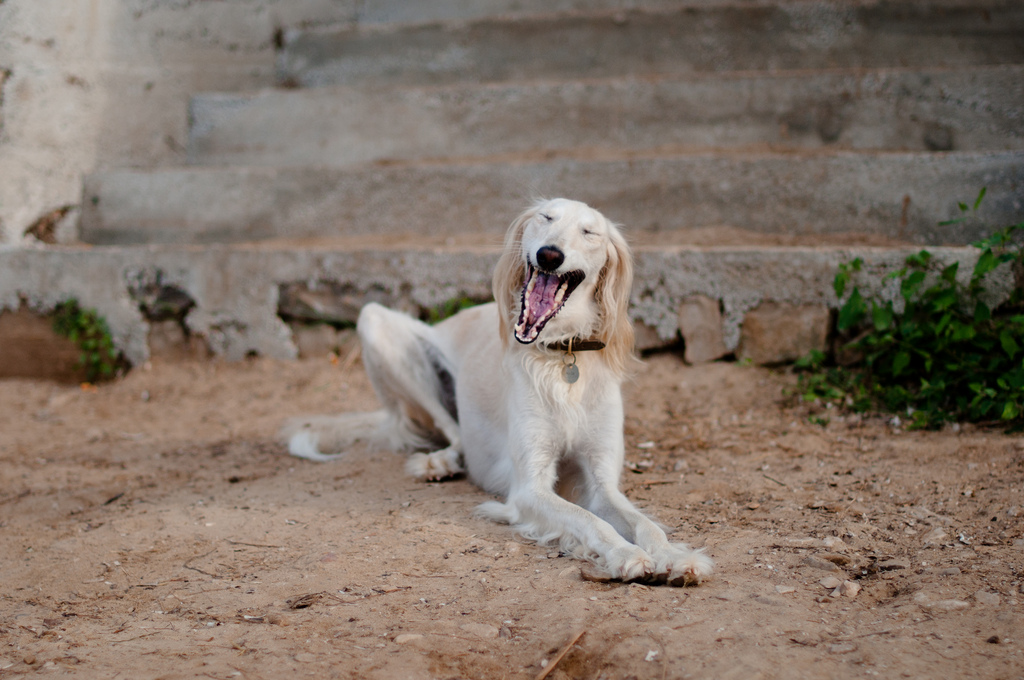 It may sound like a strange question, but it's one that many of you have asked us: are dogs ticklish? Can you tickle them with any effect, do they react like humans do?
Let's find out.
Are Dogs Ticklish?
For those humans who are ticklish, it can sometimes feel like torture and bliss all at the same time. Humans often guard the identity of their most ticklish spots to avoid having it used against them. Dogs are much more open and not quite so secretive about what brings them bliss.
If you've ever owned a dog or spent time with one, chances are it rolled over for you to rub its belly. Most dogs love to have their belly rubbed. If you hit just the right spot, their back leg may start to churn, almost like they're scratching. So, are dogs ticklish?
A dog's response to being scratched is very similar to the human response to being tickled. It's a response to the stimulation of nerves. When you hit the right area, the movement of your hand will cause an automatic and involuntary response in your dog's back leg. This is because their nerves relay a signal to the spine that causes the back leg to twitch.
Do Dogs Like Being Tickled?
Some people say it's really a dog's response to an irritating feeling, much like they would scratch at a flea crawling on them. But I've seen way too many dogs roll over willingly and expose their bellies to humans and just thoroughly seem to enjoy a good belly scratch. Most dogs won't be shy at all about rolling over for you to rub their belly, just hoping that you'll hit that sweet spot. If it were an irritating feeling rather than a pleasant one, I don't think dogs would be so willing to expose their bellies.
We may never really know for sure whether dogs are ticklish or irritated by their human owners scratching their bellies, but if you watch your dog closely, you should be able to gauge if their reaction is positive or negative. A dog who pins their ears tight against their head or is growling or trying to bite at your hand, is obviously not enjoying being tickled.
If your dog just lays their head back against the ground or your lap, closes their eyes, and lets their mouth hang open, it's a pretty good sign they're enjoying whatever it is you're doing. Experiment a little bit until you find the spots that your dog seems to like to be tickled best.
Where Are Dogs Ticklish?
So, how you you know where dogs are ticklish? Most dogs won't be shy at all about rolling over for you to rub their belly, just hoping that you'll hit that sweet spot. For some dogs this will be near one side of the lower belly or the other. Other dogs may like to get their tickles in the "armpit" where their front leg meets their body.
If you're a new dog owner and haven't yet found your dog's ticklish spot, just explore a little bit. Scratch your dog behind the ears, or on the side of the neck, or on the top of his back where his tail meets his body. For my dog, it's the ears. You'll find the spot, and trust me, he'll let you know when you do if you're paying attention.